Wilson Staff Ladies D300 Driver
view other products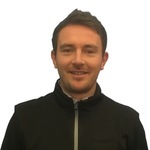 This ladies D300 driver is a lightweight and powerful option that we can fit to many abilities thanks to its intuitive adjustability.
This driver has Micro Vortex Generators on the crown that help to reduce drag and make it more aerodynamic, which will give you faster clubhead speeds and more distance with the same swing.
Key features of the D300 driver include:

Micro Vortex Generators reduce drag for increased head speed and distance
Weight saving allows you to swing even faster with the same effort
Variable face is thinner in heel and toe to increase performance of mishits
Interchangeable sole weight allows launch angle and spin to be fine-tuned
Adjustable hosel helps us to tailor your shot shape and trajectory
With all the weight and hosel settings, it's imperative that you undergo a fitting to get the best distance and consistency out of this driver.